Lasani Group is a premier logistics provider in Pakistan. The group, since its foundation back in 1987 has emerged as a leading and reliable integrated logistics company, built on an impressive heritage of pioneering success and growth. Since our inception, we have been consistently catering an ever-expanded demand of transportation of goods through land, air, and sea across the country and the regions beyond it.
We are always informed, innovative, and welcome new logistics ideas. Our word is our bond which keeps on motivating us to solve business challenges. We take passion and pride for what we do. Our forward thinkers, planners, and executors connect and simplify trade to help our customers progress and thrive. Our core values drive our business every day because we work with a can-do attitude and ensure that we can do it tomorrow. We create and keep a motivating environment for our people who enjoy working in a diverse and inclusive competition.
Operating in all the major cities of Pakistan and abroad, we go all the way to enable trade for a progressive world.  We are official contractors of leading importers and exporters in Pakistan who require freight forwarding express services through road, rail and air in addition to secured warehouse storage facilities. We are highly revered in the freight forwarding business because our customers believe that our tech team lives and breathes transportation to consistently improve how goods are transported.
Today, Lasani is an accomplished leader in shipping and logistics industry, offering wide range of services to both public and private sectors in Pakistan. We help streamlining the businesses with our bespoke logistic solutions from warehousing and distribution to expediting critical service parts. Through our full range of ground express services to air and sea shipments, we effectively manage supply chains of top industries in Pakistan by collectively moving billion Kgs of freight per year.
We invest heavily in latest technology to continuously improve our services and infrastructure to provide cost-effective solutions in freight forwarding. We develop and implement state-of-art procedures for order fulfilment, arehouse management, and optimized routing of our trucks and shipping vehicles to enhance efficiency and reduce transit times.
We take full responsibility of environmental sustainability by conforming to ISO 9001 / 2008 standards besides ensuring safety, Quality Management Objectives and policies.
To help our valuable customers pioneer sustainable supply chain solutions, deliver shipments more efficiently and accurately, create wider connections in the region and beyond and discover cost-effective ways to fulfil orders besides maintaining standardization and environmental sustainability.
To grow our logistics business and become leaders in our industry through offering excellence and value to our customers. To establish a financially stable organization and inspire our people and business partners by setting example of a responsible organization that cares, brings integrity, expertise, and passion to everything it does.
Our team comprises of highly professional individuals, qualified in shipping and supply chain management systems. We have Certified Financial Consultants, Chartered Accountant, Cost and Management Accountants, MBAs with specialization in commerce, marketing, and supply chain fields. Our well-trained staff seamlessly works to serve our valuable customers and keeps them ahead in their industry with optimal performance.
| | |
| --- | --- |
| | |
| Qualified Staff (Other than Partners) | |
| | 01 |
| | 05 |
| | 05 |
| Managers Finance and Accounts  | 05 |
| | 04 |
| | 16 |
| | 18 |
| | 60 |
| Contracted Staff (Labor) | 250 |
| | |

Satisfied Clients

KM Per Year

Delivered Packages

Tons of Goods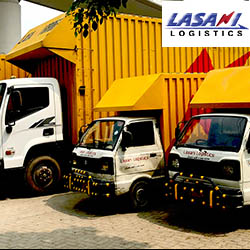 Our logistic services meet international standards. We aim to provide our logistic services to our valuable clients at highly competitive rates. Our dedicated staff is all qualified and possesses logistics experience. All the staff is fully conversant with the rules and regulations pertaining to the logistics industry.
Our Professional team is a unique combination of MBAs, Certified Financial Consultants, Chartered Accountant, Cost and Management Accountants, Master and Graduate in commerce, Marketing experts and well trained Technical staff, dedicated in providing the best of their services to our worthy business clients. Our experts execute with speed, skill and forethought. Our team continually seeks ways to keeps ways to keep you ahead of your competitors, to move your products efficiently and to optimize your critical supply chain.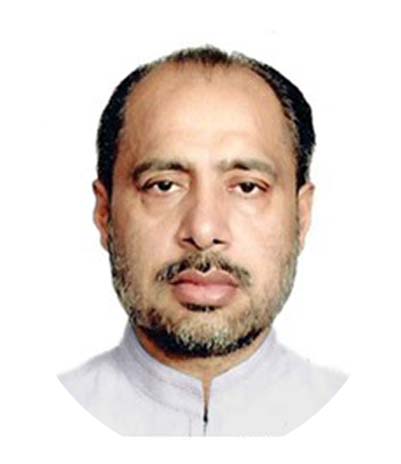 Rana Rafaqat Ali
CHAIRMAN
Rana Rafaqat Ali is the founder of Lasani Group. He commenced his transport business in 1987 at Lahore. He is the person giving diversification to the company's range of services and with the devotion and hard work made it a well reputed Company in the field of goods forwarding and cargo services. He is playing positive role for the development of Goods Transport business with the association of Punjab Goods Transport Association and keenly interested for modernization and development of goods transport sector and struggling to be recognized as an industry by the Government of Pakistan.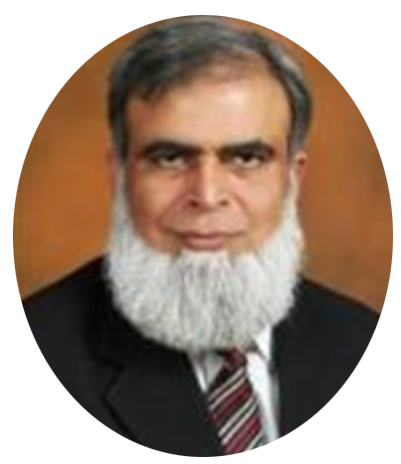 Maqsood Ahmed
Managing Director
Launched Lasani logistics joining hands with Lasani Group one of the leading Transporters in Pakistan and First ISO certified Co. Rana Rafaqat Ali Chairman Lasani group is a revolutionary transporter who is a pioneer in changing Adda Culture in Pakistan. Since last 20 year I have been handling Courier and Cargo Management/Administrator and planning, directing executive-level administrative affairs and support. Combined organizational and communication skills with the ability to independently plan and manage diverse business relationships. I stress on dedicated services, as Cargo officers has vested interest in looking after customers business personally. Customer will be seeing the same person for collection and delivery. Hence couriers build up an understanding for their requirements in order to be right there wherever they need him. They solve most of customer's problems on the spot and thereby win their confidence.