Our Team
WE DO AWESOME CONTRIBUTE FOR OUR CLIENTS.
CHECK SOME OF TEAM MEMBER.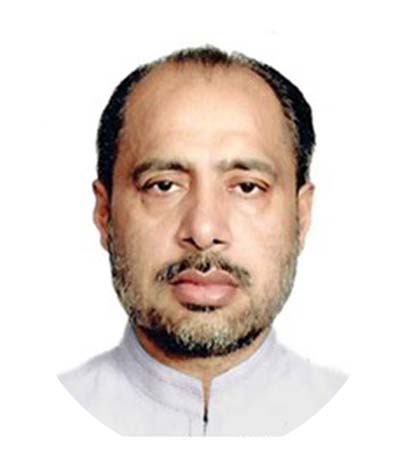 Mr. Rana Rafaqat Ali
CHAIRMAN
Rana Rafaqat Ali is the founder of Lasani Group. He commenced his transport business in 1987 at Lahore. He is the person giving diversification to the company's range of services and with the devotion and hard work made it a well reputed Company in the field of goods forwarding and cargo services. He is playing positive role for the development of Goods Transport business with the association of Punjab Goods Transport Association and keenly interested for modernization and development of goods transport sector and struggling to be recognized as an industry by the Government of Pakistan.
Mr. Maqsood Ahmed
Managing Director
Launched Lasani logistics joining hands with Lasani Group one of the leading Transporters in Pakistan and First ISO certified Co. Rana Rafaqat Ali Chairman Lasani group is a revolutionary transporter who is a pioneer in changing Adda Culture in Pakistan. Since last 20 year I have been handling Courier and Cargo Management/Administrator and planning, directing executive-level administrative affairs and support. Combined organizational and communication skills with the ability to independently plan and manage diverse business relationships. I stress on dedicated services, as Cargo officers has vested interest in looking after customers business personally. Customer will be seeing the same person for collection and delivery. Hence couriers build up an understanding for their requirements in order to be right there wherever they need him. They solve most of customer's problems on the spot and thereby win their confidence.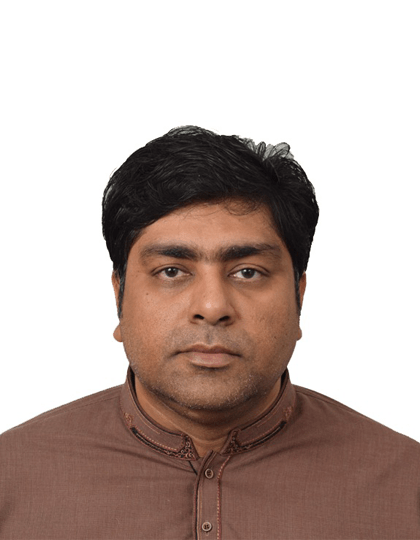 Mr. Muhammad Abid Raza
Fleet/Admin Manager
Responsibilities: – Fleet manager in our logistics company is responsible for selecting the right vehicles and maintaining them in good operating condition so that the company can meet its distribution objectives efficiently and cost-effectively. He has considerable operational experience in logistics and vehicle maintenance, and use fleet management software to track and monitor the various aspects of fleet and driver operations. Functional Relationships with all transport Workshops, Parts dealers, Security Guards, LESCO, broad band service provider and Police Stations officials, Printing Suppliers, Labour Court and social Security Associations, IT Consultants for CCTV Cameras, computerized Attendance, and switchboard. Joined Lasani Logistic in Jan 2015 and prior to joining Lasani was working in H&H Group Lahore for 13 years in administration and Real Estate monitoring.
Mr.Munir Aslam
Manager Sales
To plan and implement sales strategies that gain business and effectively manage the logistics business of clients. Direct and monitor the work flow of the entire office. Set sales team profit goals and hold team members accountable for goals and recognize or discipline as needed. Having Experience 18 years in TCS on different posts (Operation, Sales & Recoveries) at Regional level (Central Region) and 2 years in Experience in Lasani Logistics.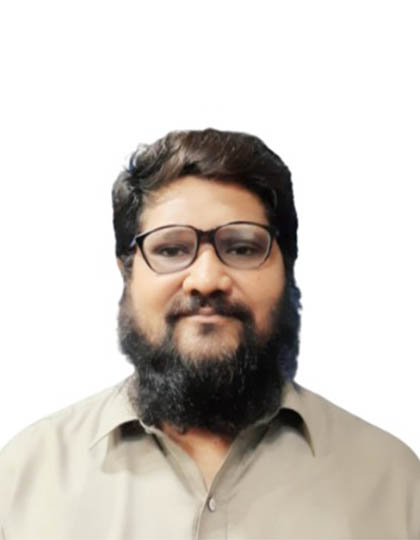 Mr.Tayyab Zia
Manager C.S.D
Manage as well, all activities relating to the delivery of effective customer service. Liaise with other department heads across the organization, implement and maintain effective methods for gathering customer satisfaction data. Develop plans and targets for the customer service team. Helps customers to counter their complaints and queries, give customers information about shipments and services, Joined Lasani Logistics: From March 2016 Previous Job Experience: 12 Year (TNT Express Pvt. Ltd).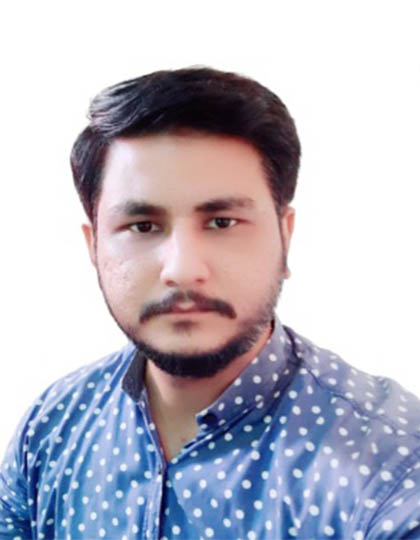 Mr.Muhammad Raheel Khaldi
Asst. Manager Operation (FTL) & Sales
To Developing strategies to improve sales, effectively handling customer complaints. Strategically plan and manage logistics, warehouse, and transportation. Keep track of stock quantity and safety, delivery times, transport costs and efficiency. Liaise and negotiate with vendors. Joined Lasani Logistics from March 2021. Having Previous Job Experience of 5 Year in PP Logistics Pvt. Ltd.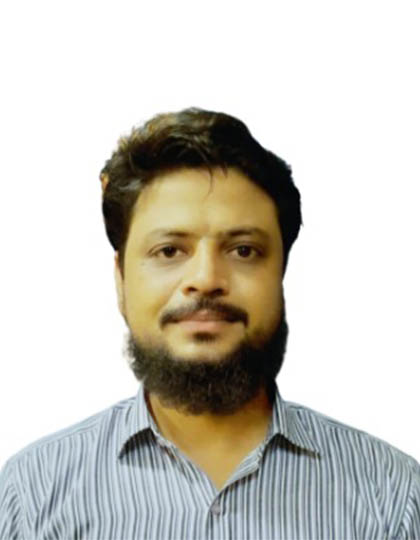 Mr.Ghulam Murtaza Rasheed
Asst. Manager Operation
Strategically plan and manage logistics, warehouse, and transportation. Keep track of stock quantity and safety, delivery times, transport costs and efficiency. He joined Lasani Logistics: From Oct 2016 Previous Job Experience: 3 Year (e2e Logistics Pvt. Ltd).
Mr. Adeel Gulzar
Branch Manager
Branch Manager at Islamabad Branch, overseeing day-to-day operations, customer accounts and contract terms, and 40 Key Performance Indicator (KPIs) and branch staff encompassing employees and contract delivery drivers. He joined Lasani Logistics in 2017. The previous Job Experience in TCS & DCS.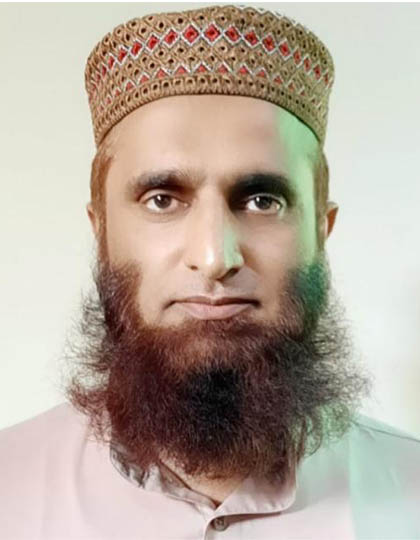 Mr. Muhammad Farooq Azam
Manager Accounts
Maintaining over all Accounts and relationships with the specific clients they serve. Making that happen involves duties such as: Acting as a liaison between the client and departments within the company to convey information, ensure understanding, and make certain everything gets done in an accurate, timely manner. Also liaise and coordinate in software developing and IT solutions. Joined Lasani Logistics: March, 2018. Having 18y previous job experience 6 Years Highnoon Textile as Accounts Officer, 3 Years Mercantile Package as Manager Accounts & Stores, 8 Years in Ali Group Assist. Manager Accounts & Finance, 1 Year Habib Construction as Project.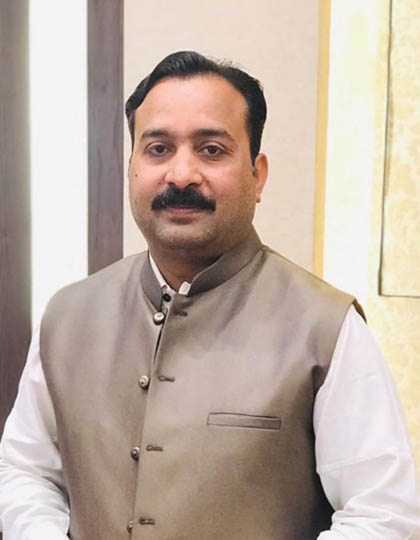 Mr. Badar Munir
Accountant
Maintaining Daily Cash, Banks, Vendor Payments Etc. He joined Lasani Logistics:12-08-2012 Previous Job Experience: Work As Store Incharge And Account Assistant In Comfort Knit Wear 4 Years, Work As Admin Assistant In Din Textile Mills 3 Years.